2025: Unrivaled Adventure, Worldwide
With three extensive expeditions and more than 90 total destinations spread across six continents, The World's remarkable 2025 itinerary promises breathtaking beauty, adventure and discovery.
First, our international community rings in the year along the sun-drenched western coast of the United States before sailing South to Cabo San Lucas and 2025's first major expedition: an exploration of The Sea of Cortez. There, in what Jacques Cousteau called "the world's aquarium," Residents will discover native species and forests of cacti silhouetted against picture-perfect sunsets in one of the California Gulf's remotest islands.
In March, following visits to Guatemala, El Salvador, Nicaragua, Costa Rica, Panama and Colombia, Residents turn their gaze toward the Caribbean Sea. As they voyage to Aruba, Curaçao, Bonaire, Grenada, Trinidad & Tobago, Barbados, the Grenadines and the Lesser Antilles, adventurers will relish the region's crystalline waters, rich flavors and vibrant wildlife. The Atlantic will then guide our explorers to the Canary Islands, Funchal and Casablanca, followed by a Mediterranean tour in the summer months, with stops in Cadiz, Almeria, Cannes and Palermo, as well as Tunisia, Malta, Greece, Montenegro, Croatia and Cyprus.
Two more expeditions beckon between September and November. First, our Madagascar Expedition will bring Residents into up-close examinations of wildlife found nowhere else on Earth. Then, our West Papua Expedition will reveal one of the most varied and dynamic marine ecosystems found anywhere on the globe. And as 2025 draws to a close in December, our community of explorers will celebrate the holidays in Sydney, Australia before one last stop in Tasmania, where they will raise a toast to both a year well-traveled and the voyages 2026 has in store.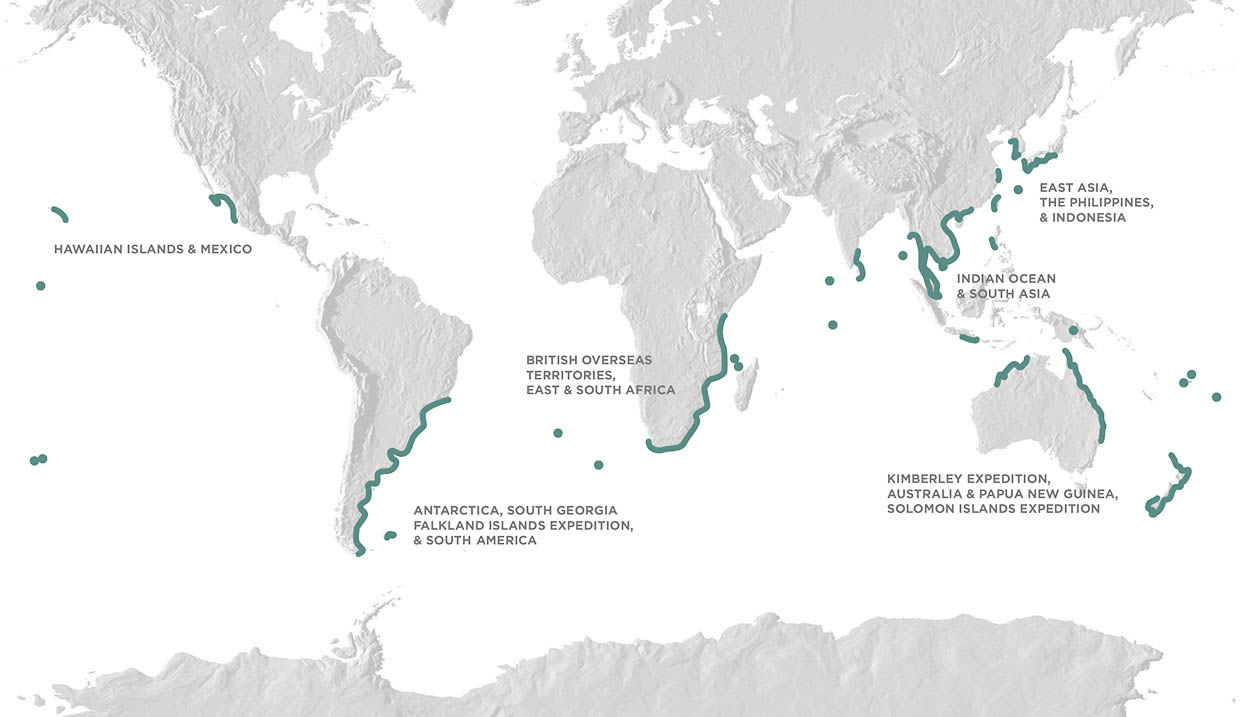 Determine whether life aboard The World is the right fit for you. Talk to one of our Residential Advisors today to learn more about this unique lifestyle, details of upcoming Journeys and Expeditions, and ownership opportunities.