From the fine details within your Residence to your daily culinary experiences, every aspect of life aboard The World is tailored to satisfy the highest standards possible: your own. The level of individualized, custom service found aboard The World is unmatched by any other luxury travel experience on land or at sea.
Unsurpassed Luxury, Unparalleled Personalization
As you live and travel aboard The World, it is truly your home, with all the comfort, ease, and familiarity that entails. You know the faces and names of your crew, and they make it their mission to know and fulfill your preferences, tastes, and ideals of the perfect Journey. Your perfectly maintained Residence, your favorite wines and recipes, and activities that delight and inspire you are prepared and waiting, each day on board.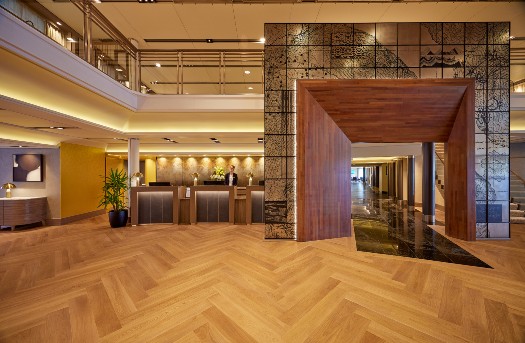 The unequalled anticipatory service you enjoy as a Resident is the result of years of dedicated attention and expertise provided by The World's Crew. More than merely being consummate professionals, they function as an extension of the Resident community. The familiarity, trust, and mutual respect developed between Crew and Residents over the years of the Journey make the personalized luxury of life on board The World possible.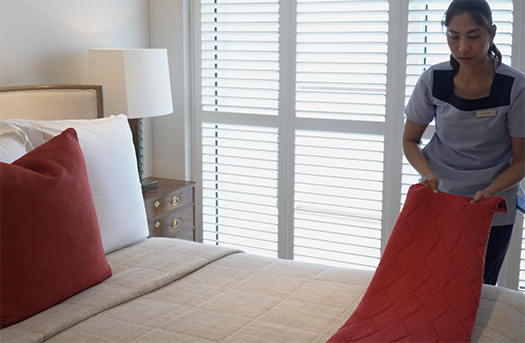 Only The World welcomes you home
You don't need to pack luggage or make reservations. Just step aboard The World, and everything you need to enjoy your Journey in effortless, personalized luxury is here. The World's meticulous housekeeping staff ensures that every Residence is in showroom condition, meeting the personal preferences of each individual owner. Arrive to your wardrobe, your bed, and your most cherished belongings immaculately prepared to your specific liking. All you have to do is enjoy it.
Savor your favorites, and discover new ones
Let the chefs and sommeliers of The World customize each meal to suit your taste. The Food & Beverage teams know your preferences and can recreate favorite recipes and delight you with inspired new culinary experiences throughout your Journey. Find your favorite wine waiting at your table with dinner, or get personalized recommendations for your private onboard cellar.
Bespoke experiences, on board and ashore
Your love of learning and exploration is uniquely your own. So each day at sea and in every destination, you'll find unique, meticulously planned activities tailored to your interests, hobbies, and levels of experience by The World's activity teams. From photography and diving to authentic immersion in culture and history, your passions and choices guide the way.
Determine whether life aboard The World is the right fit for you. Talk to one of our Residential Advisors today to learn more about this unique lifestyle, details of upcoming Journeys and Expeditions, and ownership opportunities.