Sharing in unsurpassed exploration
At the heart of what makes The World unique is an extraordinary global community sharing in an endless thirst for enrichment and adventure. The Residents of The World play a direct role in shaping the incomparable lifestyle they enjoy aboard – each having a voice in selecting future destinations of the journey and the remarkable amenities on board.
Comprised of approximately 150 families from 20 different countries, the international community of Residents bring diverse perspectives and experiences to life aboard the Ship. Over the years, many of these neighbors and traveling companions have forged friendships and shared memories to last a lifetime.
Exploring every continent and ocean, Residents of The World are keenly aware of the importance of the planet's biodiversity and vulnerable ecosystems. From participation in important research to supporting sustainability programs and the green operations of the Ship itself, we strive to be responsible caretakers and powerful allies of the Earth's wellbeing.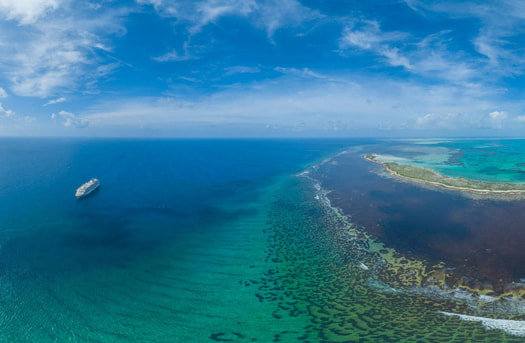 Sharing more than an itinerary
Some of the most unique and memorable experiences aboard The World are those hosted by the Residents themselves. Whether dining privately with a Scottish Laird at his home, gathering for mimosas on a Resident's veranda as the Ship transits the Panama Canal, or simply celebrating meaningful milestones with neighbors – these once-in-a-lifetime events can only be accessed through The World and the exclusive relationships of the community. These experiences are made even better through collaboration with The World's onboard and destination teams who can elevate any occasion and bring any dream to life.

Our neighbors have become our close friends, and the memories we've shared around the globe will last a lifetime.
The Staff and Crew who ensure the quality, safety, and continuity of life aboard The World are an integral part of this remarkable community. This incomparable group of over 300 professionals from 42 countries, share the highest degree of commitment to anticipatory service and uncompromising excellence. The trust and bonds they establish with Residents goes far beyond any traditional luxury service experience.
Determine whether life aboard The World is the right fit for you. Talk to one of our Residential Advisors today to learn more about this unique lifestyle, details of upcoming Journeys and Expeditions, and ownership opportunities.