Exploring the Quaint Town of Mazatlán, Mexico
We had a very pretty sail into Mazatlán, my favorite stop in Mexico so far. We caught the first shuttle into town and set out for a long walk along the oceanfront promenade. The old town was quaint and authentic, with actual fishing boats bringing up their catch onto the beach.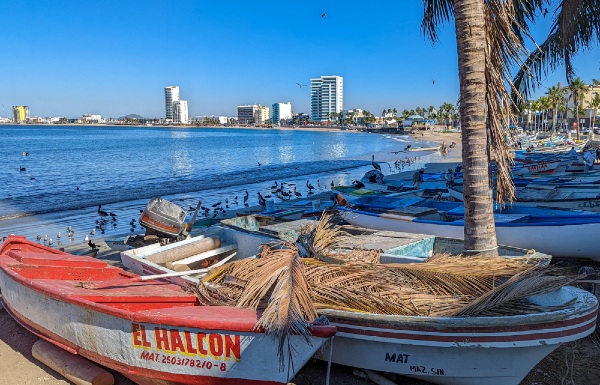 It was nice to see the town square decorated with lights for the holidays, cliff divers on the rocks by the beach, an old cathedral, and lots of small shops and restaurants.
The weather was nice, so walking around was pleasant. We found a nice spot for an early dinner, enjoying the holiday lights at the Plaza Machado before returning to the Ship for the night. It was a nice visit, and a couple of days was just the right amount of time to enjoy Mazatlán.
Determine whether life aboard The World is the right fit for you. Talk to one of our Residential Advisors today to learn more about this unique lifestyle, details of upcoming Journeys and Expeditions, and ownership opportunities.